I believe every landlord needs a professional CEO to run their landlording business, and I am the CEO for your Murfreesboro investment home. I was driving through one of my neighborhoods the other day, and I saw a duplex that belongs to a friend of mine. There was stuff everywhere; a sofa here and bedding there, and dishes on the yard. My friend was going through all the scattered debris, and I stopped because I was feeling sorry for him. He had been through his first eviction and he wasn't feeling like there was any money to be made in real estate.
These things happen, and we must deal with them, but there are ways to mitigate this risk. I explained to my friend how a
Murfreesboro property manager
can do this.
Property Management Murfreesboro: Tenant Screening
The biggest mistake I see landlords make with a Murfreesboro investment property is improper screening. You can avoid a lot of problems in this business before you even let someone move in. Plenty of good people out there want to live in your property. Probably 85 percent of my tenants or more qualify as good or great tenants. That's because we screen them thoroughly. We look at the credit report, we do a legal search, and we review their criminal background history. When it comes to credit, don't look at the score itself. That can play a part in your decision, but you want to make sure they have paid utility bills, and other housing related bills. If there's a $40,000 medical bill they can't pay, it won't necessarily make them a bad tenant. But if they're not paying their landlord, that's probably a tenant you want to avoid. Get landlord references. Do a legal search to see if they have evictions or felonies, specifically drug convictions.
Drive-by surveys are also important during the screening process. Take the application and go to where they live presently. Knock on the door and ask if you can come in. They aren't expecting you, so overlook the boxes that may be packed or the clutter. But if you see holes in the walls, Kool-Aid on the carpet, or damage to the home, that's going to happen in your house too.
Property Management Murfreesboro: Test the Market
To make more money on your investment, you also have to test the market. Advertise your Murfreesboro investment property for more than you think it will rent for, and analyze the data you get back. If you aren't getting any clicks on your websites, or you can't seem to schedule any showings or gather any applications, you have not hit the market price yet. Make weekly adjustments until you get to the market point.
Property Management Murfreesboro: Tenant Retention
Murfreesboro landlords need a good tenant retention program. You want to hold onto quality tenants because the most expensive thing you'll face is turnover. Moving someone out and another tenant in is costly, so prevent it as much as you can. Take good care of your tenants. They are the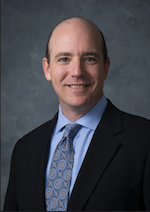 customers for your business. If their water heater goes out, make sure they have hot water before they take a shower that night. They want to know their landlord is awesome so they sign a lease renewal.
These three tips will make you more money in your real estate business. Do your screening and take care of your customers. Test the market so you're confident in your price. If you have any questions about Murfreesboro property management, please
contact us
at Reliant Property Management. We proudly serve the greater Middle Tennessee area including Murfreesboro, Smyrna, La Vergne, Antioch, Nashville, and Lebanon.