A real estate investor named Bobby who owns four rental properties and manages on his own asked me a really common question recently: why on earth would anyone give up some of their rent to a property manager? Bobby was obviously frustrated, and something was going on in his business that bothered him otherwise he wouldn't ask the question. He's been doing it himself for a while and had even been to court a few times. So I thought it was a good opportunity to talk about why you'd hire a Murfreesboro property manager.
Property Management Murfreesboro: Experience
What you get from a professional property manager is their vast experience. That includes hundreds of rental properties and dozens of years. You get the benefit of their trial and error so you don't have to make those mistakes again with your Murfreesboro investment property.
Property Management Education
Another benefit is their education. A good property manager is going to have some education specific to property management. They may even have designations like the Residential Management Professional or Master Property Manager from NARPM, the National Association of Residential Property Managers.
Tenant Screening
Another benefit is screening of potential tenants. Investors screen tenants, but most landlords only do rudimentary screening or they just say they're screening. Improper screening is a big problem. A thorough screening process eliminates problems from the very beginning.
Legal Compliance and Documentation
Property managers keep you legal. There are lots of pitfalls and traps that a landlord can fall into in this business. If you don't know the laws like Landlord Tenant laws or the Fair Housing Act, you can fall into those traps. A good property manager will know and understand what you need to do to stay out of those traps. This also saves you money. A good property manager has resources like proper documentation. You need a lease that is specific to your county and your state. There are other documents and forms you'll need as well, like lead based paint disclosures. Your property manager will make sure you have those and keep you well-organized.
Community Connections
Your Murfreesboro investment home will benefit from a property manager's connections in the community. They may have agreements with insurance companies, manufacturers, and even relocation companies. Corporate leases are paid on time every month and they pay top dollar. These connections will help with marketing and advertising. You'll have access to a professional website where your property will be advertised, and you'll also have your listing syndicated to dozens of for-rent websites and not just Craigslist. Your manager will belong to trade associations and business associations like the Chamber of Commerce. You want your property manager to be the go-to person when someone is looking for something to rent.
Put all this together and you'll see that a property manager doesn't cost you money but makes you money. Even if you do end up paying a little bit, the best thing a property manager can be is headache relief. An investor can have tangible real estate in their portfolio and not have to deal with it. All of the headaches and problems and complaints go to the property manager, not the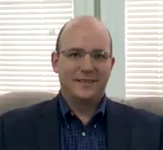 landlord. A good property manager is better headache relief than any aspirin, Advil or BC powder you're going to find.
If I can help you with your Murfreesboro property management needs, please contact us at Reliant Property Management. We proudly serve the greater Middle Tennessee area including Murfreesboro, Smyrna, La Vergne, Antioch, Nashville, and Lebanon.