Reliant Property Management is a company in Rutherford County that serves all your Middle Tennessee property management needs. I believe that Murfreesboro landlords need a professional CEO to run their rental property business, and I am that CEO. Today, I want to tell you a story about a friend of mine named John. He came to me with four rental properties and he said they were headache.
Headache Relief
I told him I could help by becoming his Murfreesboro property manager. If there is one thing I am, it's headache relief. I'm better than any Advil or aspirin that you could possibly take. I'm going to take care of all day to day details that go along with rentals. That includes finding a tenant, screening a tenant, turning the property over, collections, even evictions if I have to. I make sure these things get taken care of. My friend was happy because he wanted to spend his time in other ways.
Take Your Saturdays Back
Professional property management in Murfreesboro equals Time. I can give you your Saturday back. There will be no more phone calls because the air conditioning went out on a hot Saturday afternoon. You won't have to worry about late evening calls because there's a rodent in the attic. I get those phone calls instead. You can go to your daughter's dance recital or your son's soccer game knowing that I am on the job for you.
Keeping You Legal
John told me he had been through an eviction recently and the tenant brought a lawyer. I told him I can help there also by helping to keep landlords legal. This doesn't just pertain to evictions. There are a lot of things to know, including the Landlord and Tenant Act, Fair Credit Reporting Act, Fair Debt Collection Act, fair housing laws, and the Americans with Disabilities Act. The list goes on. I specialize in what I do to keep you legal.
Experience and Knowledge
Landlords like John can also take advantage of my experience. This has come from trial and error over 25 years of doing this. I have done some right things and I have made some mistakes. You don't have to make those mistakes because I already have, and I'm prepared.
Cost Effective Management
Property management does have a cost, but ultimately I believe a property manager makes you more money. This is especially true when you consider the long term return you'll earn from your property. We test the market to get you the highest price, we qualify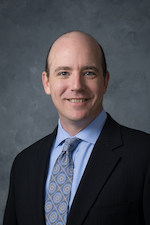 Murfreesboro tenants so you have a reasonable expectation they'll pay the rent, and we maintain the home so the value appreciates. And, we'll take care of your customers, the tenants. When lease renewal time comes, they'll renew and you'll keep your investment property occupied.
John was ready to sign after I explained all of this. These are five quality reasons to hire a property manager, especially me. If you have any questions about Murfreesboro property management, contact us at Reliant Property Management. We proudly serve the greater Middle Tennessee area including Murfreesboro, Smyrna, La Vergne, Antioch, Nashville, and Lebanon.