I believe every landlord needs a professional CEO to run their landlording business, and I am the CEO for your Murfreesboro investment home. I was at a real estate investment meeting the other day, and I heard two landlords talking to each other. One of them said he had a tenant who moved in eight months ago. He went by the house and it was a mess; there was crap all over the yard, a dog chained to a pedestal that had pulled away from the concrete, and places where siding was chewed up. He knew he had to get in the house and see what it looked like, and when he knocked on the door they let him in. There was an awful situation inside; the bathtub was cracked and a cabinet door was broken. The other landlord said it was too late to do anything about the situation, and advised him to just keep the tenant as long as possible if the rent was coming in. He said it was better than trying to rehab the house, which would cost thousands of dollars.
That's when I stepped in. I told them I had overhead the conversation, and I wanted to tell them what we do to prevent these situations.
Property Management Murfreesboro: 90 Day Walk Through
It's true that once you're in a situation like that, you'll have to spend a lot of money. The damage is done, and you're stuck with the tenant. We do everything we can to prevent that. Somewhere around the 90-day mark, after a tenant has moved in, we schedule an appointment to walk through the property. We eyeball everything and bring a 70-point checklist with us. It's an opportunity to identify things we are concerned about. Nipping this in the bud ensures it doesn't get to that bad situation where damage is done and you are stuck with a terrible tenant. If we see an indication that there might be a problem, we schedule more inspections. If necessary, we may serve a notice to get them out.
Property Management Murfreesboro: Trained Employees
Another way we avoid this damage is by using employees. Our maintenance technicians are trained to work specifically with rental properties. You know you aren't going to paint a rental house the same way you paint a house you're selling. Maintenance is also different. Our maintenance vendors know not to talk to tenants other than to exchange pleasantries. You don't want a heating and cooling guy telling a tenant that the system should have been replaced years ago. Our employees know not to do that. They also know to report back to us on condition issues. If there's a problem or an unexpected pet or a smuggled-in roommate, they report it to us, and we schedule a walk through.
Property Management Murfreesboro: Preventative Maintenance
Finally, preventative maintenance is important. Often, it seems like it costs a lot, but it's worth it in the long run. Preventative maintenance protects the value and condition of your property. Sometimes you must spend money to make money, so service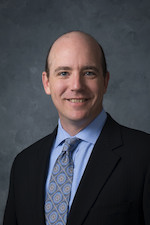 the heat and air systems and make sure the deck is sealed.
These three things will protect your property. Do a 90-day walk through, train your vendors and technicians, and stay on top of preventative maintenance.
If you have any questions about
Murfreesboro property management
, please
contact us
at Reliant Property Management. We proudly serve the greater Middle Tennessee area including Murfreesboro, Smyrna, La Vergne, Antioch, Nashville, and Lebanon.