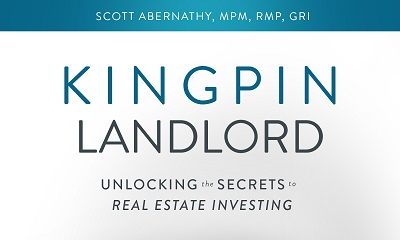 Real estate investors are constantly looking for ways to improve returns on their investments. Based on Scott Abernathy's over 30 years of experience, Kingpin Landlord will teach you eight ways to increase the bottom line on your rental property. Some of these may seem counter-intuitive, but Scott's storytelling ability helps the reader to understand why each step is so important to get a better ROI.
Buy it on AmazonBuy it on Barnes & Noble
About the Author
Scott Abernathy knows about earning more money with rental properties. He began his landlord career by purchasing his first triplex in 1989. From there, he has continued to purchase properties and currently manages over 800 units in Tennessee, Mississippi, and Alabama.
Scott Abernathy is a graduate of Middle Tennessee State University and has served on the board of The Middle Tennessee Association of Realtors. He is most proud of is serving on the board of The National Association of Residential Property Managers (NARPM), including serving as the 2021 National President of NARPM.