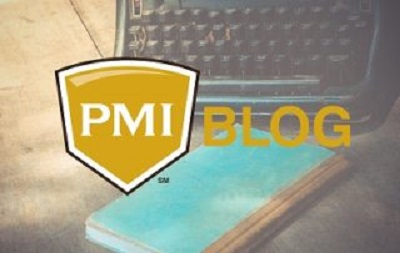 The Sky is not Falling…
But it is Starting to Sprinkle
Let me start by making it clear, I am not playing Chicken Little. I do not believe the world is ending, the market is crashing or housing values are plummeting. However, I am seeing signs of a cool down in the real estate market, both sales and rentals. Allow me to elaborate on the indications I am seeing.
First, the number of days on market are extending. Over the past few years, our typical average days on market for a rental house was around 14 days. Since early August I have witnessed the marketing period extend significantly, some exceeding 60 days. With that being said, a common rental property (not the higher value properties) that is in good condition and priced right, is still moving pretty quickly, but still could take more than 30 days. The primary part of the market that has slowed down is the upper end executive type housing. It is not just rental properties that are seeing this. The sales market is seeing significant increases in days on market as well. There are still plenty of buyers in the market. A well-priced property that is in good shape will still sell relatively quickly.
The next indicator is wages. We have seen steep rental increases over the last 24 months, but wage increases have not kept up. CNN Money reports that over 21 percent of Americans pay more than 30 percent of their income in housing and that over 11 Million Americans pay more than 50 percent of their income in housing. This is not sustainable. Ultimately people simply cannot pay any more in rent. Something has to give, therefore, until there is a real push on wages, rent rates may have capped. The good news here is that we are currently seeing wages increasing, however they still have a long way to go to catch up with housing cost.
New construction is everywhere. Almost every community is seeing new homes being built. Large track builders prefer to sell houses that are already built. This makes the process much easier for them when the customer is not changing floorplans, choosing colors, picking flooring, etc. Recently you are seeing some of them taking "presale" orders. In a presale, the house is under contract prior to the home being built. Many of these homebuilders do not take presales unless they feel they need to. The increased presale orders is a small indication things may be slowing down.
Deals being offered is another sign of a softening market. Recently we have been seeing more apartment complexes and hedge funds offering rental homes with the first month's rent free, discounts, gifts or a combination of the above. These offerings keep their rent amounts up, but that higher rental price is somewhat false after giving significant concessions.
Finally, we need to keep an eye on inventory. We are seeing a little more inventory available on the market now. When inventory increases, prospective residents have more choices, requiring landlords to make sure their properties are in top notch condition and priced right. Increasing inventory is one of the biggest indications of a market change. With that being said, there is more good news: inventory is only increasing a small amount. At this time there is nothing really to worry about regarding inventory.
Now for the caveats. I am writing this in early December, 2017. The signs I am witnessing could just be seasonal. The late fall and winter months are traditionally slower than the spring and summer. The key reason I do not believe this is just seasonal is wages and affordable housing. When there is no more money to spend, rents simply cannot increase.
Don't panic! This is just informational. We can survive (and have survived) slower markets. My prediction for 2018 is not a drastic fall in housing prices or rents. Instead I see a stabilization in values, with maybe a small correction by the end of the year. This correction could extend into 2019. The bottom line, when you are budgeting for your rental property, you may want to be prepared for your unit to rent for a little less than you got last year.
Also, we have a lot of good things going on. Our economy continues to grow, wages are coming up, employment is still strong and rents are currently at all-time highs. There are too many good things going on to see an all-out crash in the market. Besides, if you are actively looking to invest in real estate, a small correction in home values could be a blessing.
Happy Landlording!
Scott Abernathy, MPM, RMP, GRI
President
Property Management Inc., PMI Professionals